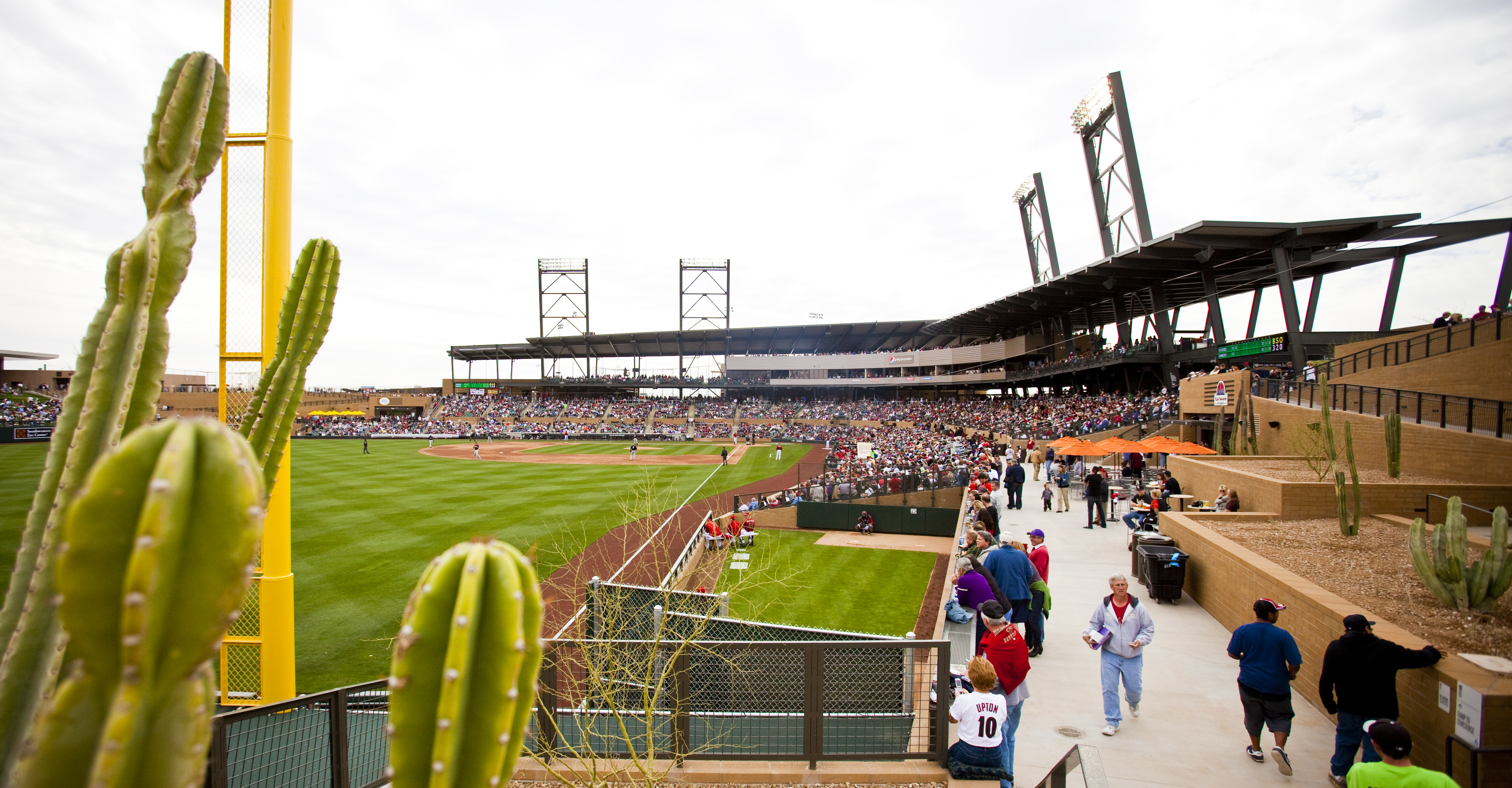 ---
Security Guard – Part Time – Hourly – All Shifts
Job Description
Definition: This position will provide security to Salt River Fields at Talking Stick with a service attitude towards employees and guests of Salt River Fields. Guards will be trained in security and safety procedures to protect the stadium and surrounding property against fire, theft, vandalism, and illegal activity. Security guards will patrol the facility to ensure safety and security of all facility assets. Guards will also liaise with Salt River Police Dept. and MLB staff when necessary.
Essential Functions:
Interact with SRF employees and guests with a friendly, professional attitude
Patrol the facility and conduct security checks
Drive Security patrol vehicle and conduct perimeter security checks
Log and report all activities performed during shift
When necessary, write reports on incidents occurring during shift
Other related security duties as assigned
Required Qualifications:
Must hold, (or be capable of obtaining) a current and valid AZ DPS Guard Card
Must have previous security, law enforcement, or military experience
Must hold, or be capable of obtaining, a valid Arizona Driver's License
Must have a basic knowledge of Microsoft Word
Must have basic computer skills
Must have outstanding customer service
A flexible schedule to work nights, weekends, or holidays as required will be a bonus
Desired Qualifications:
CPR, First Aid, and AZ DPS Guard Card
Previous experience with CCTV surveillance system
---
Operations Intern
Essential Functions:
• Give tours of the facility to guests
• Assist with the set up and breakdown of events
• Assist with the hiring, scheduling, training, and management of gameday employees
• Work with Guest Services department to ensure guests needs are met
• Other duties as assigned by the Director, Operations
Knowledge, Skills, Abilities, and Other Characteristics:
• Must have good organizational skills
• Must be able to follow directions and work with minimal supervision
• Must be a team player
• Must be able to work in a fast-paced environment
• Must have good communication skills
Qualifications:
Position is seasonal and applicants must be available from February to April.
Definition: Under the supervision of the Director, Operations, the Operations Intern will be assisting in the game-day operations at Salt River Fields.
Note: When you apply for this job online, you will be required to answer the following questions:
1. Yes/No: I am aware that this position is a temporary, seasonal position in Scottsdale, AZ with no relocation assistance?
2. Yes/No: Can you pass a pre-employement background and drug screening?
3. Why are you interested in this job?
4. Where do you see yourself in 5 years?
5. Are you ok working long hours including nights and weekends?
6. Define good customer service?
7. What is your major? And why did you choose it?
8. How would you respond to an angry guest?