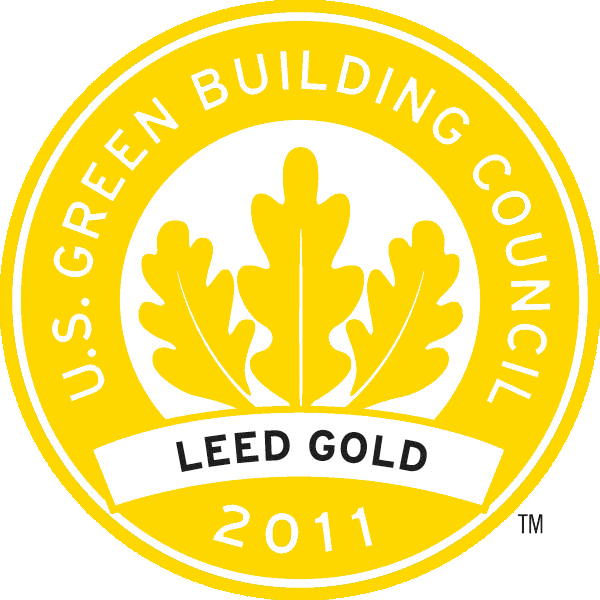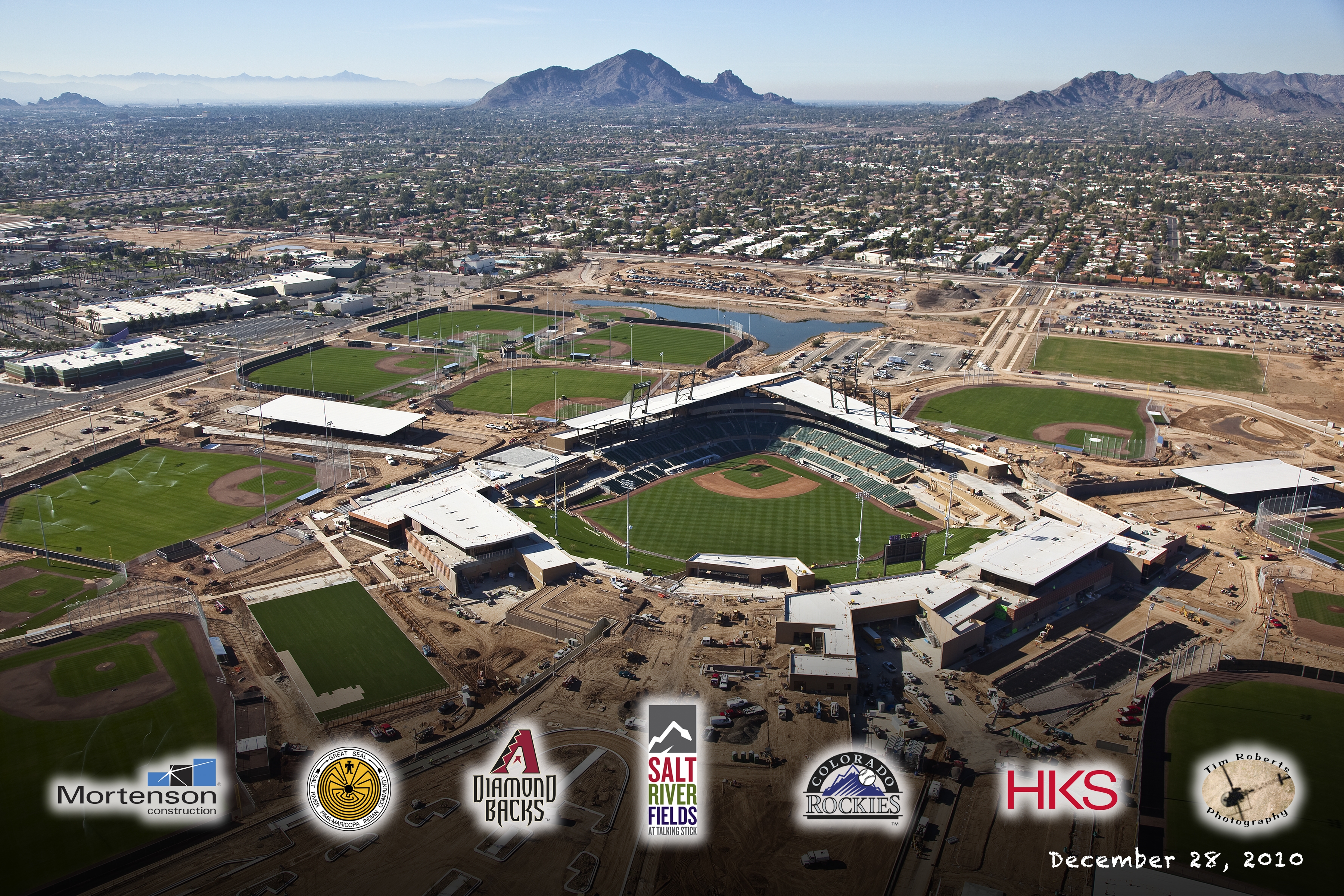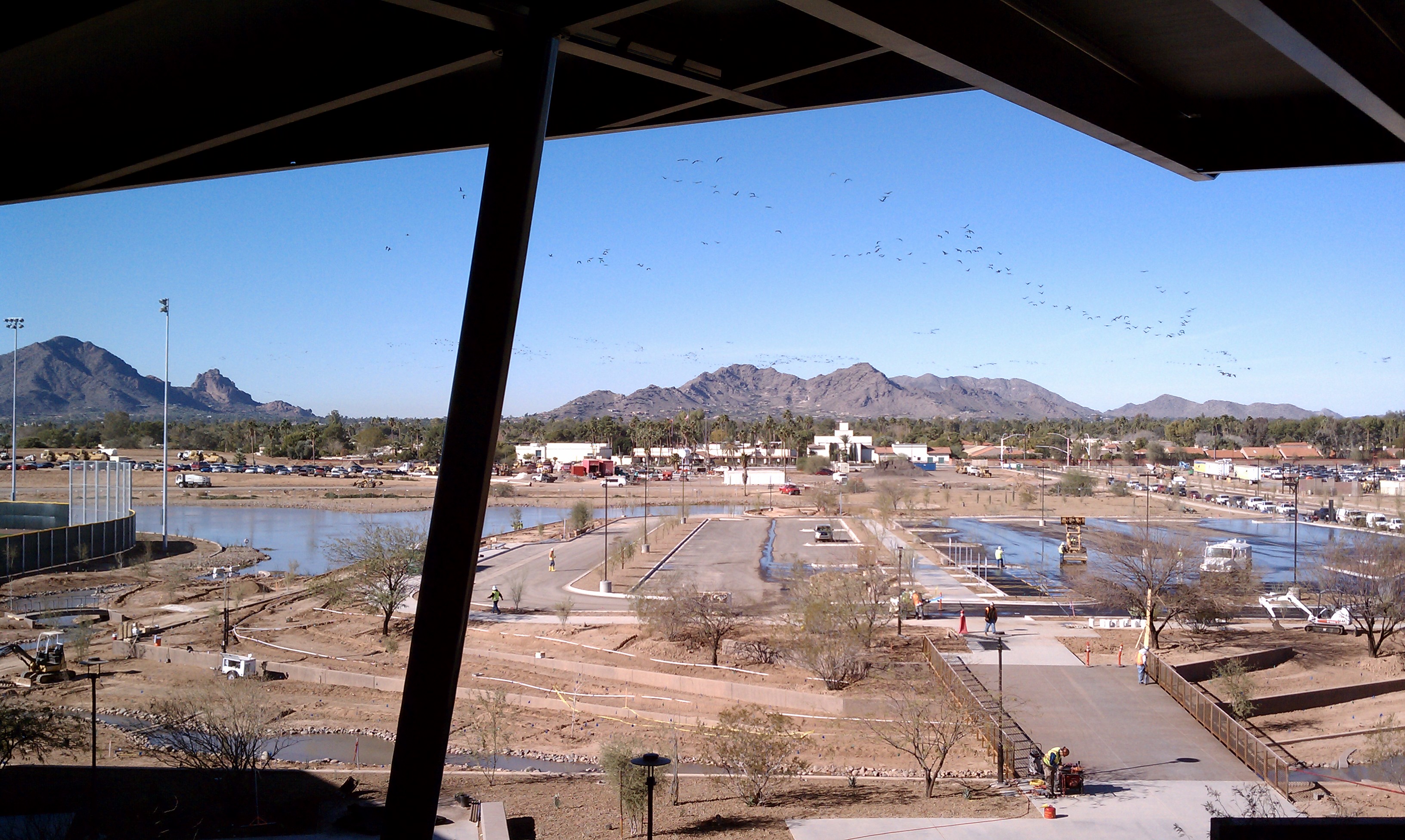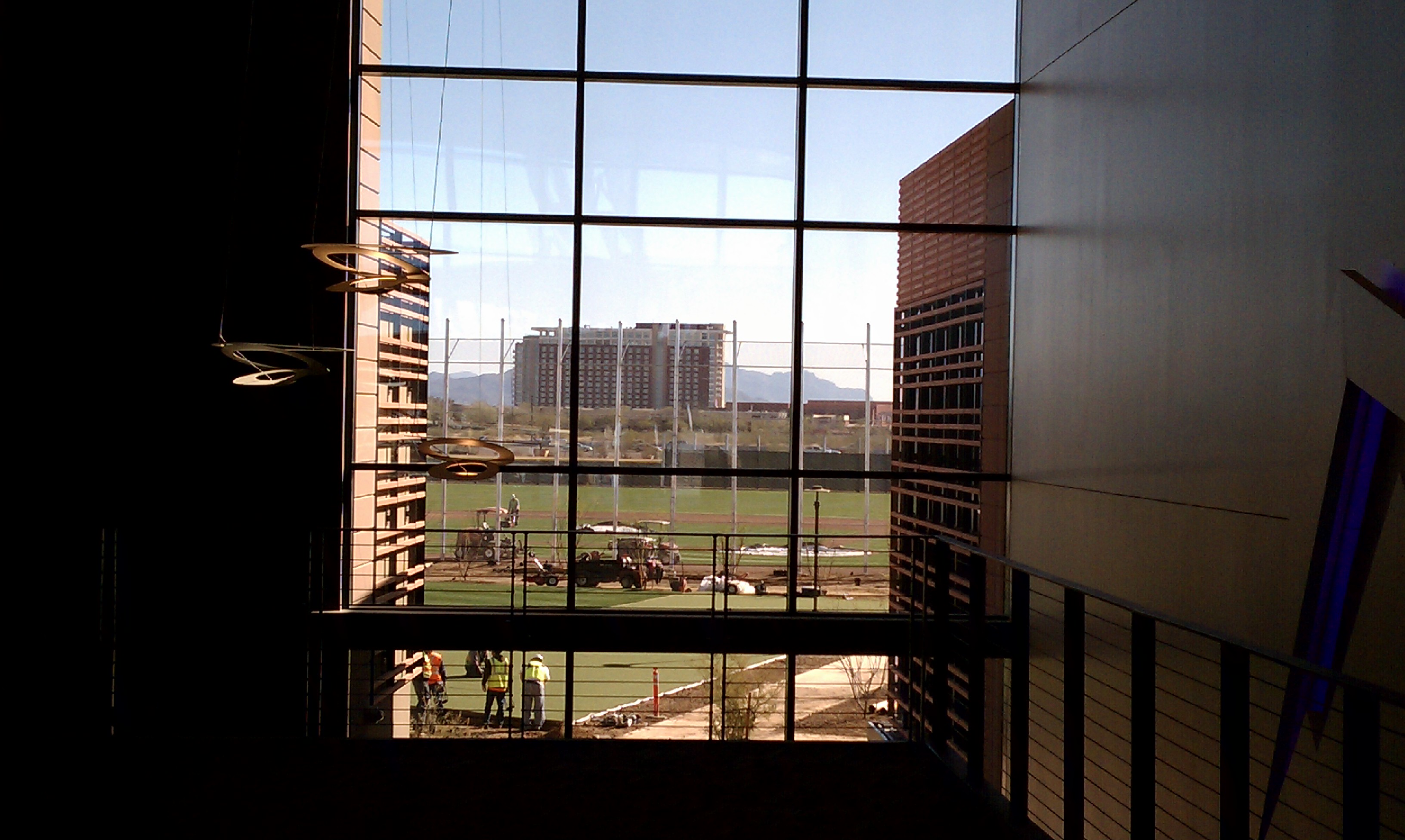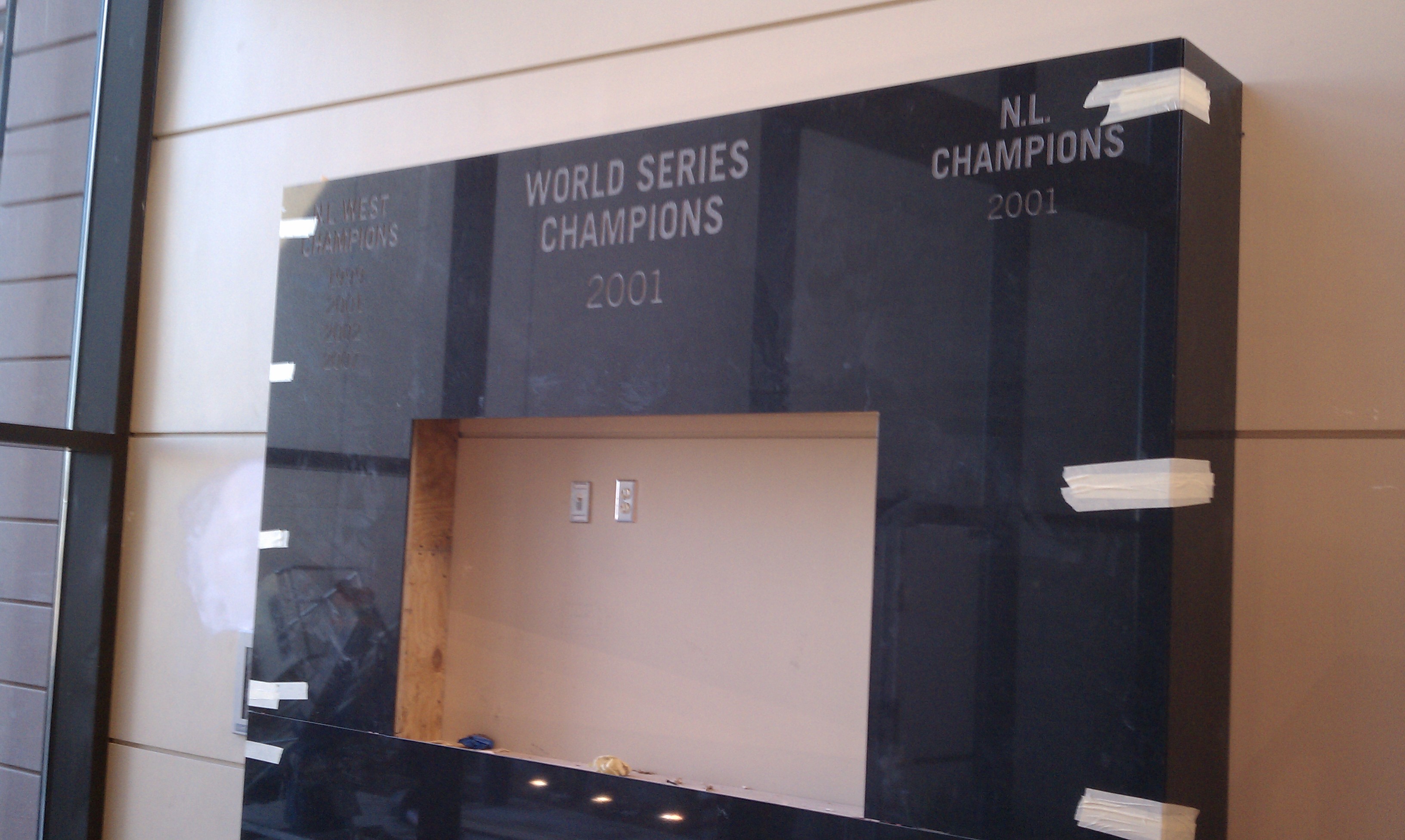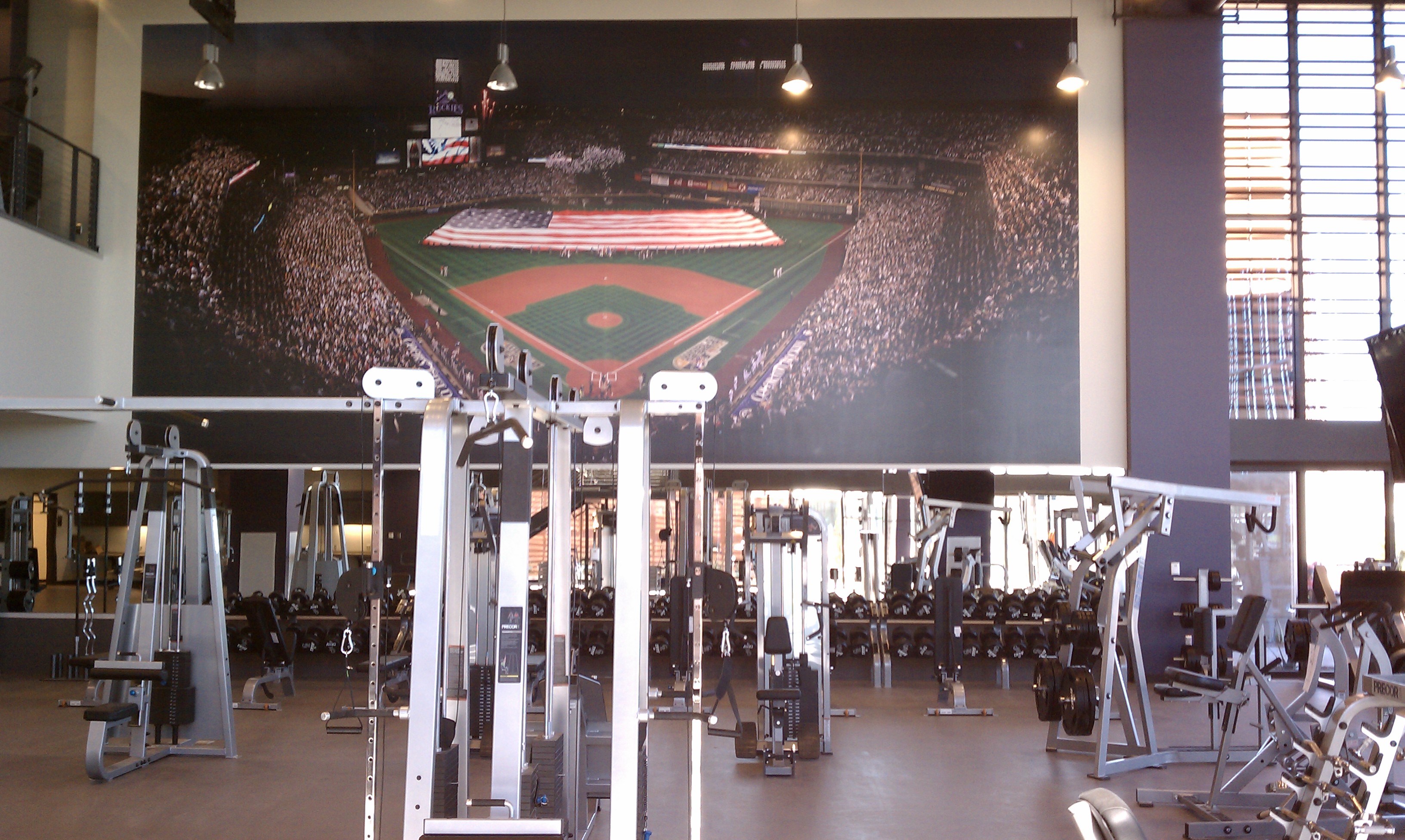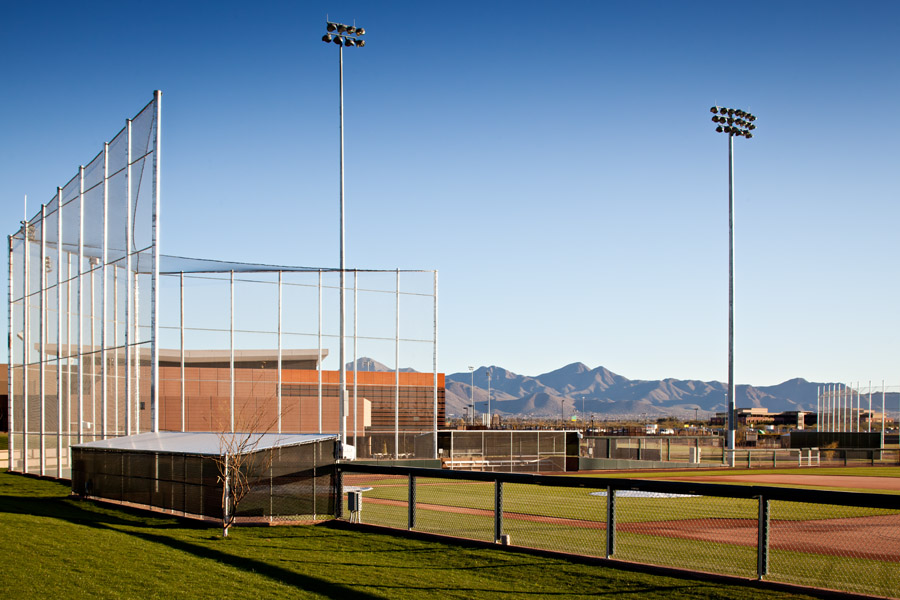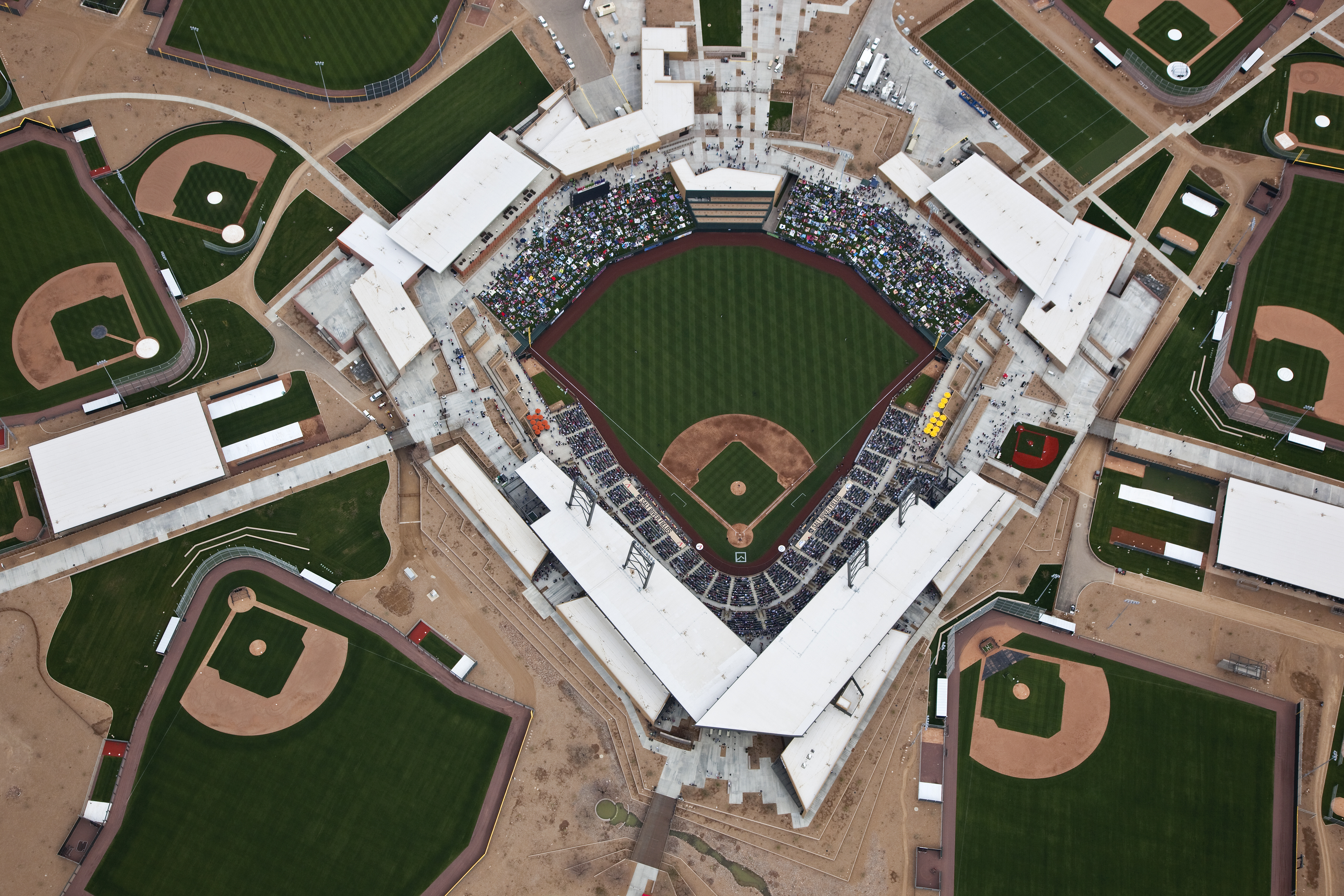 SALT RIVER FIELDS AT TALKING STICK – LEED CERTIFICATION FACTS
The HKS-designed Salt River Fields at Talking Stick achieved LEED Gold Certification for New Construction from the United States Green Building Council (USGBC). The spring training facility, which opened in February 2011, is the first LEED Gold-certified sports venue of its kind in the United States.
Sited for Maximum Shade
The stadium was designed with the angles of the sun in mind to provide maximum shade. The venue's location on the site and monumental roof provide relief from the southwestern sun for all patrons without compromising views and vistas to the surrounding natural landscape. Terracotta shade screens are attached to the exterior façade to provide further shade from the sun.
Replanting Vegetation
More than 85 mature trees and cacti – located around the site – were uprooted and replanted at the new site to provide shade for venue patrons including 35 trees, 45 creosote and nine cacti. In addition to the salvaged vegetation, 2,400 native trees were planted to provide shade and habitat.
Buying Local/Regional Materials
The majority of the venue's exterior skin is constructed of masonry materials, harvested from the Salt River Pima-Maricopa Indian Community soil. Salt Rivers Materials Group, a local vendor, provided these materials. In total, 40 percent of the building materials are derived from local suppliers and vendors.
Water Savings
By incorporating as much native planting as possible into the overall site design, water is absorbed back into the ground instead of contributing to storm water runoff. Passive water harvesting via desert arroyos (washes) flow throughout the site. The onsite retention pond further reduces storm water runoff as well as provides a habitat for native species. The project has calculated a 45.5 percent savings in the use of potable water through low-flow and water-efficient fixtures.
Energy Efficiency
Instead of ventilating the locker room from the top down, displacement ventilation – located at the base of the lockers – saves energy by supplying conditioned air in the occupied space range. In addition, strategies such as installing operable windows and maximizing evaporative cooling have contributed to the project achieving a 23.5 percent energy savings.
Indoor Environmental Quality
When selecting the venue's building supplies, the team was mindful of the Volatile Organic Compounds (VOCs) – or the off-gassing of materials ranging from paints and sealants to flooring and furniture. In addition, the buildings are designed to maximize the amount of fresh air brought in through its HVAC systems. This is regulated and measured by CO2 monitors.
More Green = Less Asphalt
Only 1/3 of the venue's parking lots are constructed using asphalt. The remaining 2/3 overflow parking lots are grass-covered, allowing them to double as playing fields for the community when not in use. The lots are used for overflow parking only 15 percent of the time throughout the year.
Additional Facts that contribute to LEED certification:
The site is within one half mile of a minimum of ten (10) community service businesses and a minimum of one (1) residential district
The facility provides bicycle storage and showers for employees plus bicycle racks for the public
The fact that our parking quantities do not exceed the minimum local zoning requirements and that we provide preferred parking spaces for carpools also contributes to our LEED certification
All of the roofing material used on the project has a high solar reflectance index which helps reduce heat gain in the buildings
All of the air conditioning equipment used on the project utilizes refrigerants that minimize or eliminate the emission of compounds that contribute to ozone depletion and global warming
The facilities vegetated open space is at least double the area of the total footprints of all buildings added together