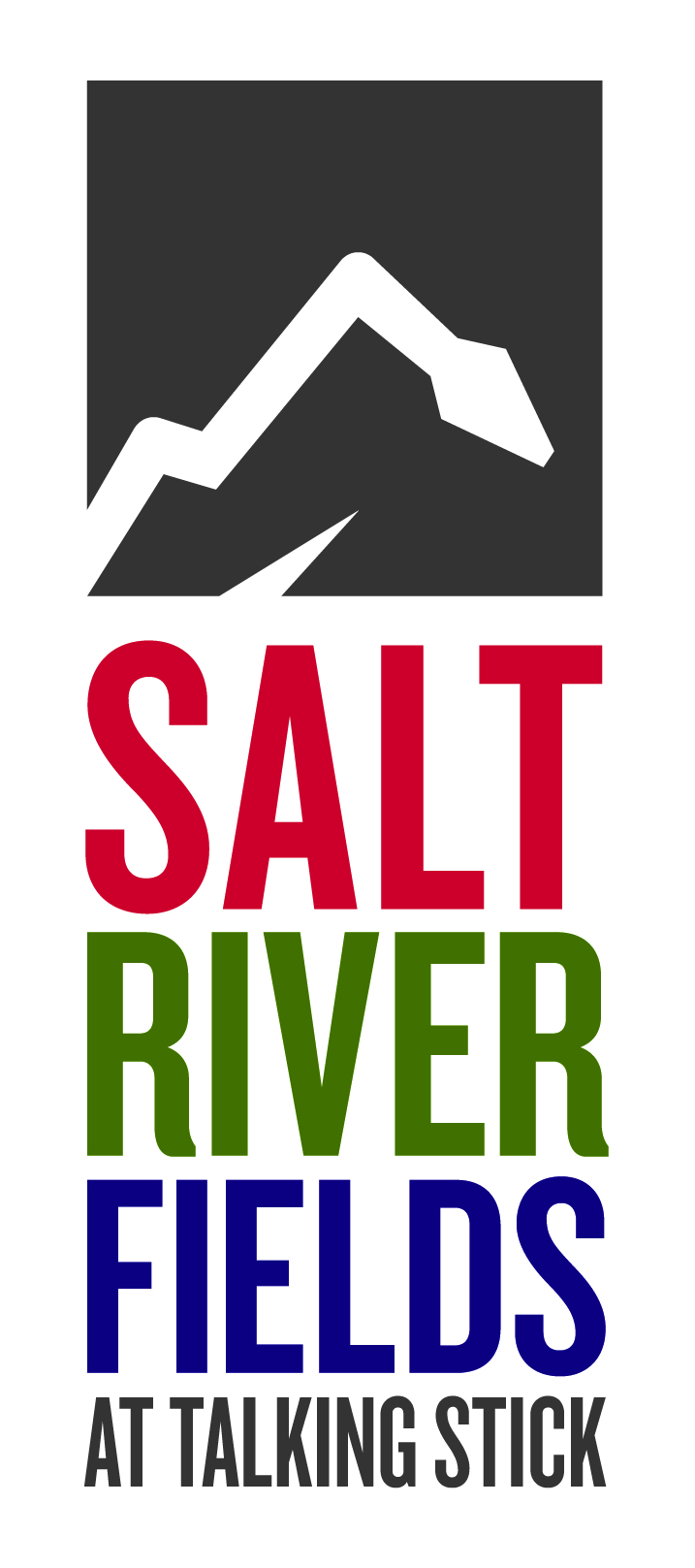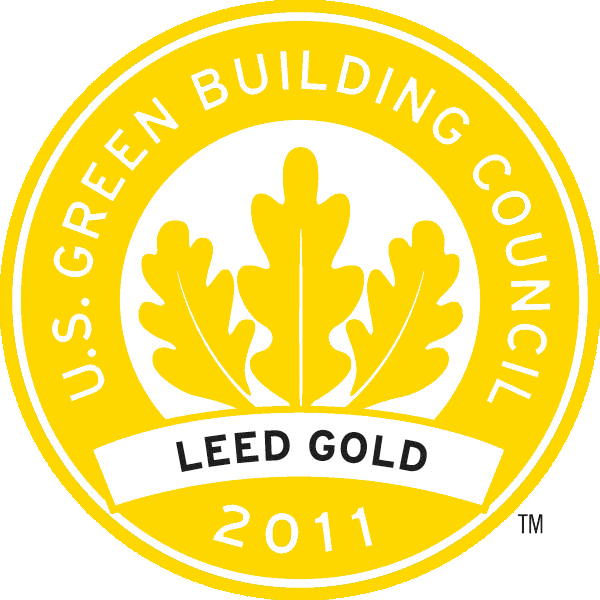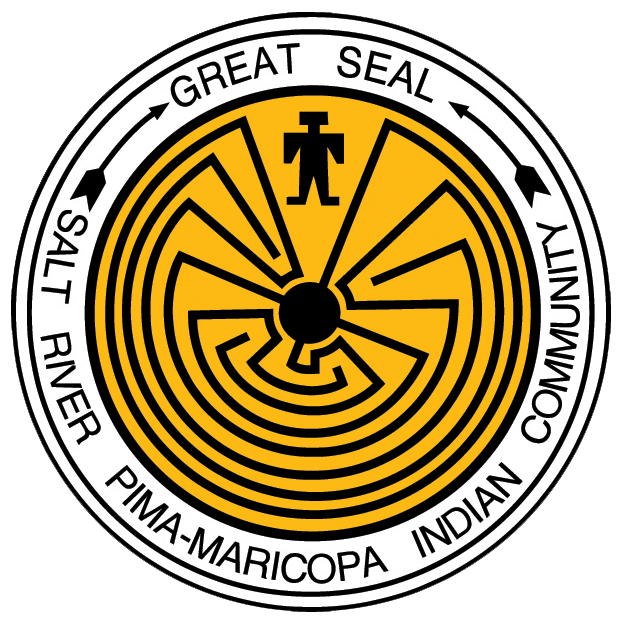 WELCOME TO SALT RIVER FIELDS
We are very proud to be the spring training home of the Arizona Diamondbacks and Colorado Rockies. Our facility raises the bar for major league baseball spring training. Not only are we surrounded by some of the most beautiful mountain views in all of baseball, but we are building the biggest and best spring training baseball facility in the country.
The unique layout of our campus will put fans on top of all the action and up close to their favorite players from the major leagues. All spring long, fans will have many opportunities to interact with their favorite players from our home team Arizona Diamondbacks and the Colorado Rockies.
Outside of spring, Salt River Fields hosts many other events large and small. From food festivals and concerts to corporate functions and birthday parties, Salt River Fields has something for all.
Thanks for visiting this site and keep watching for news about Salt River Fields, the teams, and our opening events.
Looking forward to seeing you in spring at the ballpark!
Mission Statement
The mission of Salt River Fields at Talking Stick is to provide a clean, safe and family friendly environment while showcasing Major League and minor league baseball, along with other signature events and festivals, while making a positive impact for the Salt River Pima Maricopa Indian Community.
Features & Attractions:
7,000 fixed seats & 4,000 lawn seats
A uniquely designed roof that mimics the traditional Native American ramada
Two 85,000 square-foot clubhouses for the Arizona Diamondbacks & Colorado Rockies
Pepsi Patio – unique rooftop hospitality space with 360-degree view located above press box
Miller Lite Loft / Coors Light Cold Zone – large hospitality space located on 3B/1B sides of press level
Cold Stone Kids Fun Field – free whiffle ball field located down RF concourse
Scoreboard – High-definition 24 X 48 foot high video board featuring LED (Light Emitting Diode) technology, one of the largest boards at any Spring Training facility in baseball
Seven parking lots with over 3,000 spaces
405,000 square-foot grass multipurpose fields
12 practice fields
3 acre irrigation lake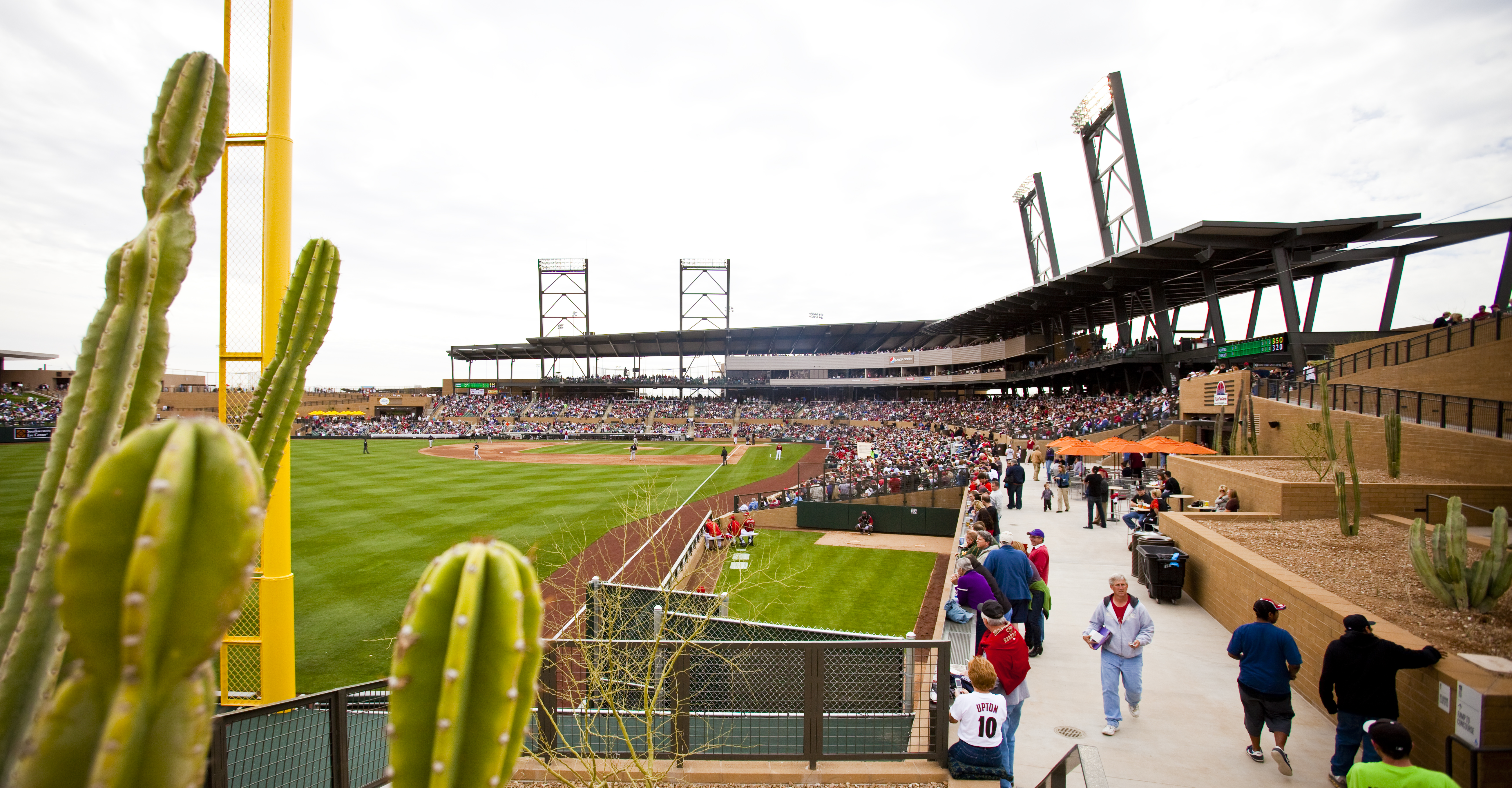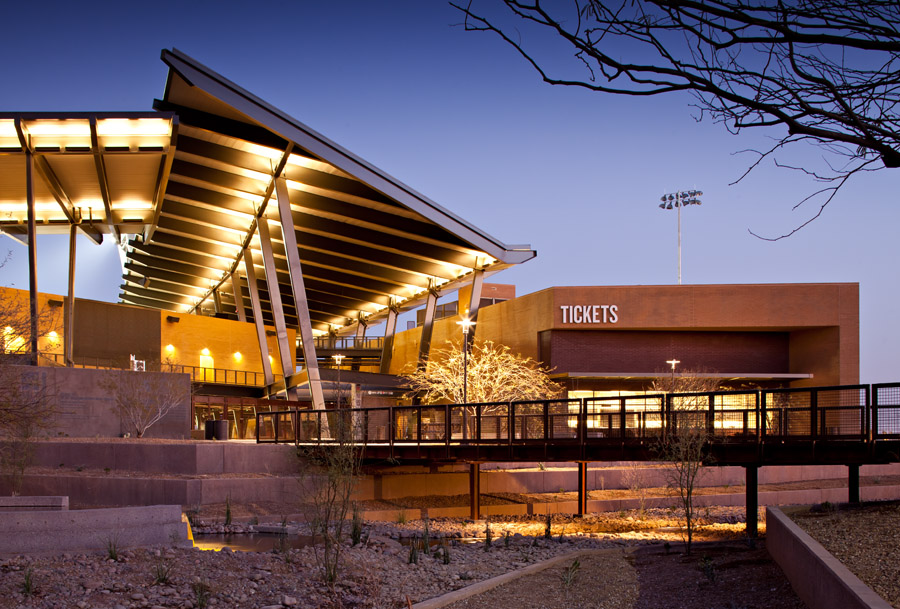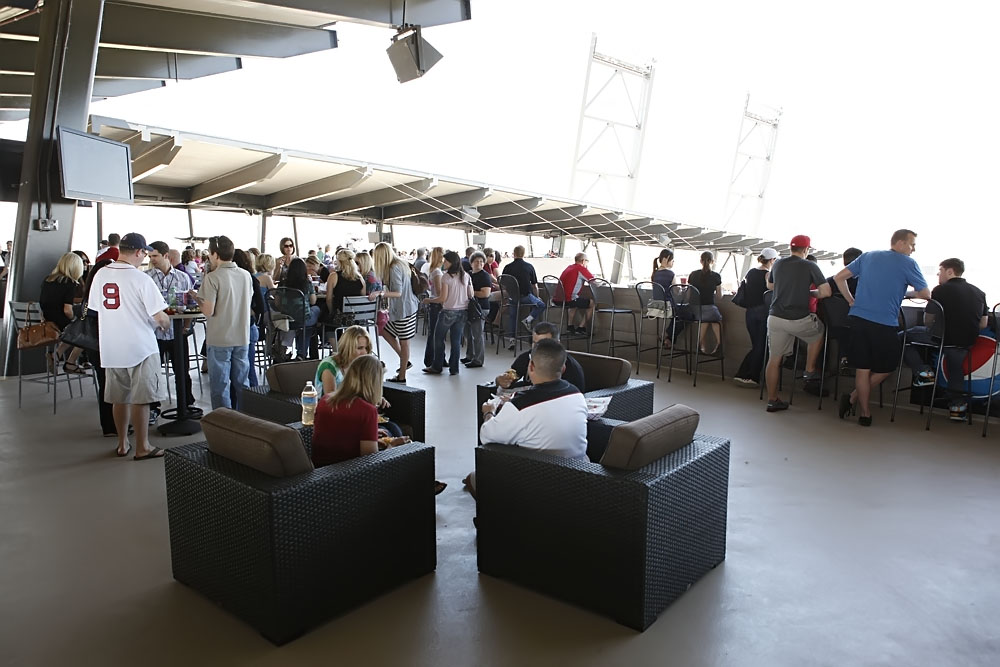 Attendance Highlights – Through 2015
SRF | ARI Record Crowd: KC vs. ARI | March 12, 2016 | 13,514
COL Record Crowd: SF vs. COL | March 20, 2016 | 13,236
369,393 fans (2012) is MLB record for total complex attendance
SRF has led MLB in total attendance each year since opening in 2011
Only MLB complex to ever record total attendance over 300,000 (2011-2016)
115 sellouts since 2011
Events Hosted at Salt River Fields
Arizona Fall League (Salt River Rafters)
2011 MLB All-Star Game Jr. RBI Classic and Fantasy Camp
2013 World Baseball Classic (Team USA Workouts and Game 1 (Mexico vs. Italy))
2014 AIA Baseball State Championship (Divisions I & II)
Concerts by Tim McGraw, Blake Shelton, Miranda Lambert, Darius Rucker, Brantley Gilbert, Roger Clyne & The Peacemakers, Phillip Phillips
Arizona Fall League Rising Stars Game (2012) & Fall Stars Game (2014-2015)
"Everyone told me Salt River Fields was remarkable. It's even better than that."
Bud Selig
The 9th Commissioner of Major League Baseball
" The fascinating part is how Arizona and Colorado have put their own organizational personalities onto their halves of the complex.
Salt River Fields redefines state-of-the-art by leaps and bounds. Nothing else comes close to Salt River Fields when it comes to design, functionality, resources, luxuries and sheer size."
Tom Verducci
Sports Illustrated Columnist